Dynamic|PJ Link obtained ISO9001 quality management system certification
Recently, Beijing Xinjiyuan Certification Company has carried out the ISO9001 standard quality management system certification audit for our company. After a series of rigorous audits, the expert group unanimously agreed that the research and development and advertising design of the advertising display mechanical and electrical equipment of Hangzhou Shujing Zhizao Cultural Creative Co., Ltd. complied with the GB/T19001-2016 idt ISO9001:2015 quality management system standard and passed the certification. It was first issued on August 16, 2019.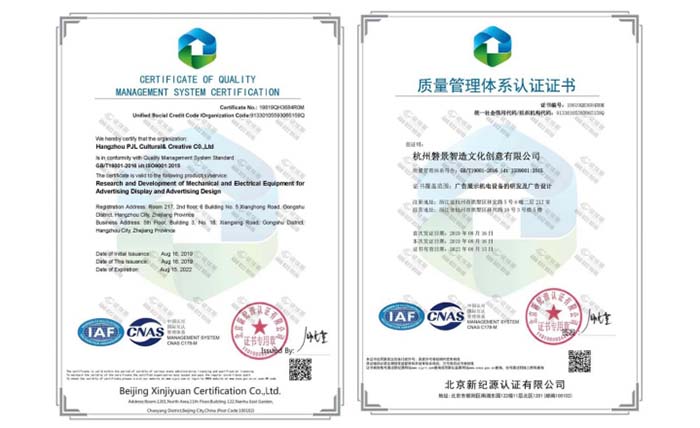 Quality assurance is the foundation of enterprise development and growth. The ISO9001 quality assurance system is by far the most mature quality framework in the world. The company's ISO9001 advertising display of mechanical and electrical equipment research and development and advertising design certification, means that Jingjing Zhizao has established a complete quality management system in design, research and development, and product quality is more secure. At the same time, Yan Jingzhi also has the ability to continuously innovate and to provide products that meet customer requirements and apply quality system requirements.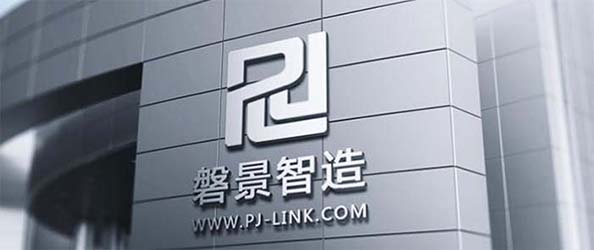 Yan Jingzhi and the Communication University of China jointly established a new media research and development center and a new media laboratory, with strong research and development capabilities. The company is committed to the design, research and development of innovative media equipment, professionally provide creative sports display systems and supporting digital media solutions, continue to develop new products, and constantly inject fresh blood into the industry. PJ Link will, as always, strictly adhere to the product quality management system standards and continue to bring products that meet the ISO9001 quality management system, and don't forget the original heart!