LED Advertising Screen in Metro Station
All kinds of advertisements set in metro stations are named as Metro Advertisement, the form can be LED screen, poster in aisle, escalator ads, poster in carriage etc., where the passengers are collected, will be easily noticed, and increase the promotion effect of products.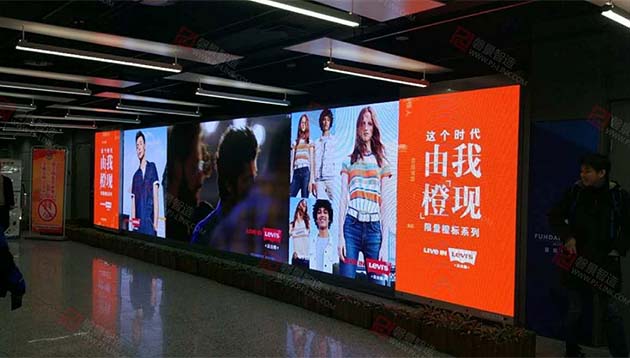 1.Poster in carriage: the unique advertising environment is carriage. The passengers can be immersed in the advertising information during the trip.
2.Light box on railway platform: located in the waiting area of platform, the passengers can directly watch the advertisement, which helps promote the new products or brand image.
3.Poster in aisle: the aisles in metro stations are the necessary path when passengers enter or exit the station, and purchase the tickets, thus a good place to enable them to accept the advertising informations.
4.Light box in aisle: located in aisles of metro stations, including to advantages of posters and the delicate shape of light box. The high-end media image helps improve the reputation, and induce to passengers to accept.
5.LED advertising screen in aisle gallery: located in several aisles with crowded passengers who have long time to touch the advertisements, and really impressive.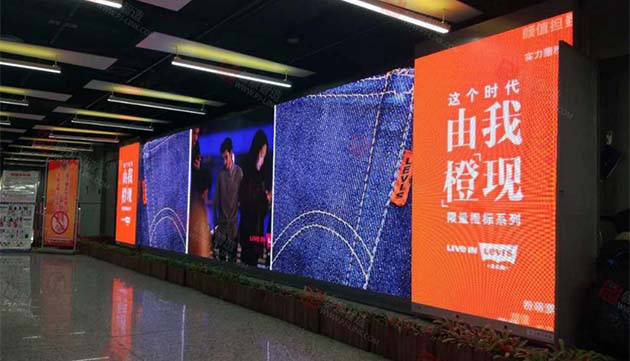 6.LED advertising screen in platform gallery: the creative and heartbeat media that big advertisers like to buy out to promote some eye-catching advertising content.
7.Poster on side walls of escalators: located on the side walls of escalators, directly face the passengers on the entrance; the economical media that demonstrates multiple form of advertising content to create strong visual effect.
8.Large poster on the wall: the large media area and rich creativity extent help with the promotion of products and brand image.
9.New special line for certain brands: the purchase of new line is suitable for the promotion of certain brands that avoid the intervene of other advertising content, and make the brands impressive.
10.Special site: located on entrance or exit, and beyond the ticket offer, the unique position with large and attractive area directly target the passengers, a good option for promotion.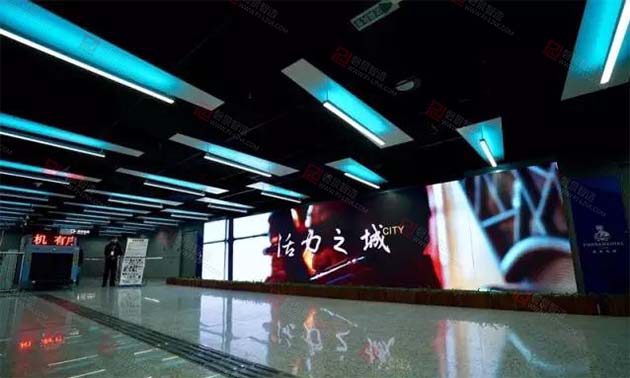 If any requirement of related services,please feel free to contact PJ-LINK(Hangzhou PJL Cultural&Creative Co., Ltd)!PJ-LINK, based on the new media lab, founded in 2012, is the manufacturer of innovative LED advertising screens and operator of media platforms. PJ-LINK professionally offer creative kinetic display systems and matched solutions.