China Advertising Association Railway Branch Meeting Was Held Yesterday
The Fifth China Advertising Forum in 2019, as the theme of "Beyond and Intergrowth", will be held in Jinan, Shandong Province.China Advertising Association yester took the second board meeting of fourth session. This time all members of Railway Branch attended, and invited some of advertising companies in Railway Bureau to introduce their experience of investment attraction.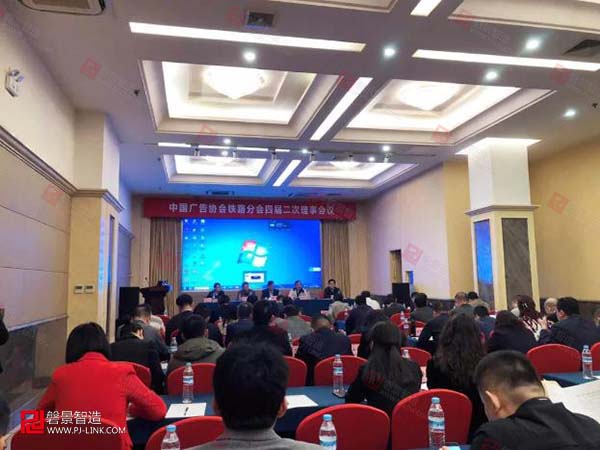 At the meeting,the leader of Shanghai Railway Bureau Cultural and Advertising Co., Ltd(SRBCA) said that currently the pricing of media is based on the position instead of itself. The high-speed railway station with crowded people is the excellent option as the media site. Our company constantly takes the advantage of media site to attract more clients though continuous cooperation to upgrade the media form.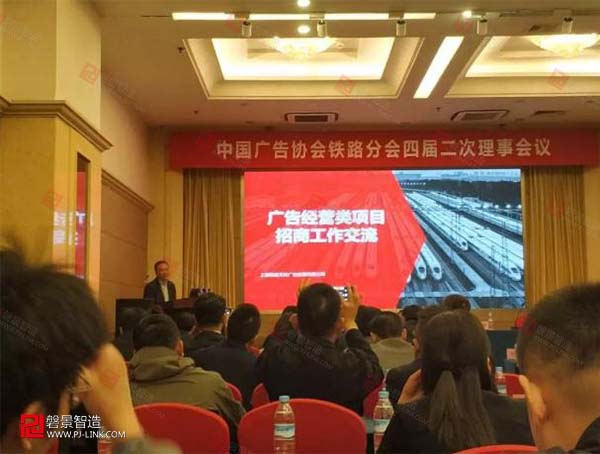 PJ-LINK is glad to represent the SRBCA to introduce 12306 smart reception desk project that was customized based on their requirement to the leader of Railway Bureaus, and other innovative media form that will be apply in soon future, which demonstrates the innovation determination of SRBCA, and the competence of PJ-LINK about design, RD, production and installation experience.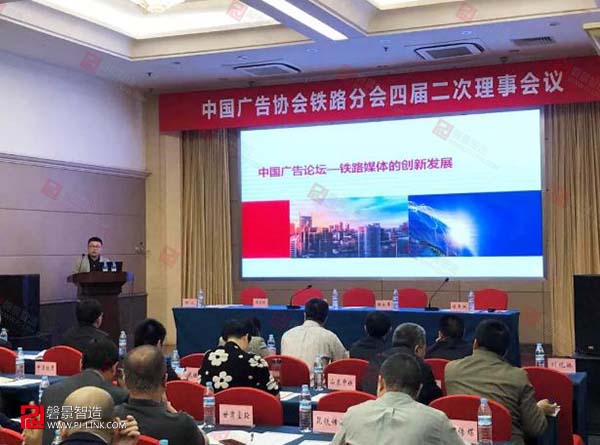 In the presentation, we introduced in detail the design principle, RD and innovation of 12306 smart reception desk, not only meet the need to normal service for passengers and good shape design, but also combine the smart 12306 online service system with the offline reception desk, create the new smart service area that integrate the media innovation and technology upgrade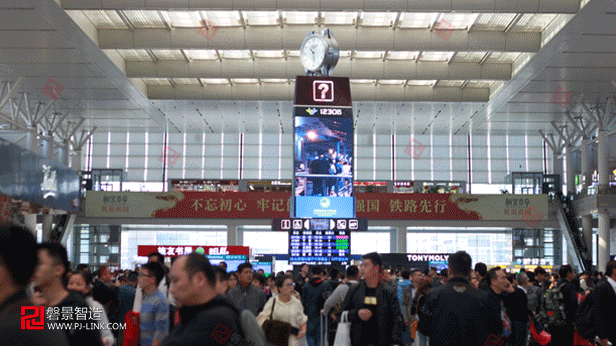 Regarding the principle of innovation, change and developing, after successfully renewing the 12306 smart reception desk, the north and south rendezvous of departure hall in Shanghai Hongqiao Railway Station will be listed as the renovation project. PJ-LINK Rotating Waypoint will be applied as media upgrade, enrich the LED screen form, make the advertising video content more creative, tightly synchronize the video content and the machine.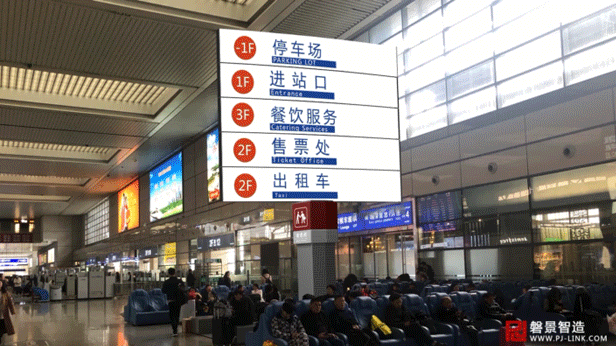 Innovation, not just a conception, but the real action.The renovation of culture wall in Shanghai Hongqiao Railway Station arrival hall applies PJ-LINK 3D Dynamic LED Wall that can run like wave, will successfully catch attention of passers-by. The tight synchronization between the video content and machine creates 3D visual effect with unlimited imagination.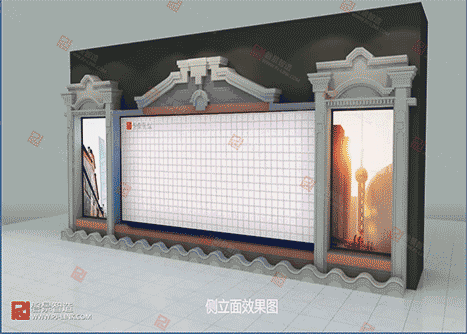 With the diversification of outdoor media form, the need of new form from the Railway Bureau will increase. As the advertiser improve the platform and video content, the customization and innovation of media form will be the future trend.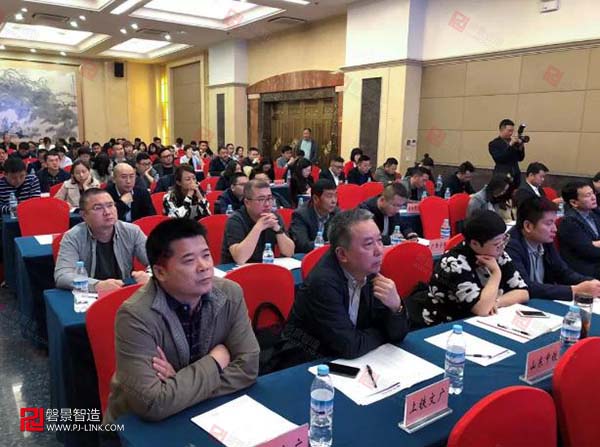 At the end of presentation, we demonstrated the strong competence of RD, production and innovation through the equipment showreel, and was thought highly of by attended leaders. In future, PJ-LINK will keep innovation spirit, donates ourselves into the smart service and development of media form.