Smart LED Innovative Advertising Machine
In recent years, the advertising industry has constantly shuffled as the permeation of Internet caused great operation difficulty on offline advertising campaigns. Mass advertising points produced by disordered competition disgust the citizens, and popularize such a word prevent the advertising campaigns like fire and theft. As the continuous update of ending consumption in smart cities, the smart creative LED advertising machine-new generation of ads and information media, become one of the thriving commercial displays with its novelty, unique and fashion, draws close attention of the market.
LED advertising machine, differs to the traditional paper ads and TV promotions, is unique, full of content, simple and generous, economical, and with considerable publicity, better attract more consumers to understand and purchase the goods in crowded public area, thus satisfy both consumers and the merchants.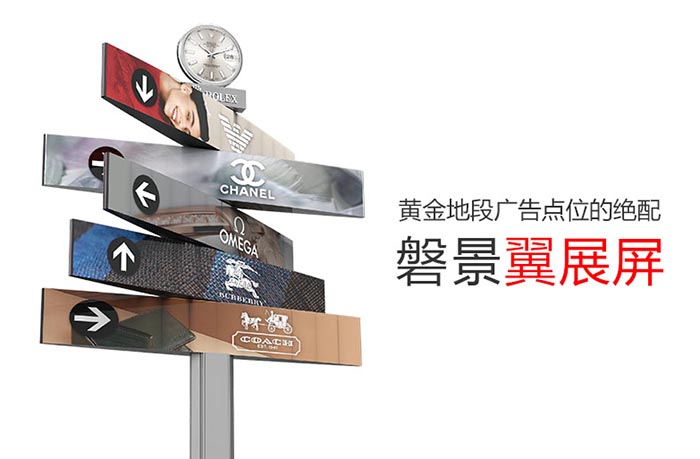 On design the smart creative LED advertising machine is light and thin, with flexible shapes and sizes, helps with the multiple creative displays. Meanwhile, the easy operation, including the remote management through mobile devices and PC, makes everything under control. No exaggeration to say that the LED creative machine is the best option for retail centers, shops, hotels, banks, exhibition halls etc.
PJ LINK, the professional innovative LED advertising machines manufacturer and new media platform operator, is always your first option. Based on the new media lab, PJ LINK donates themselves to developing the innovative media equipment, professionally provides the creative kinetic display system and matched digital media solution. PJ LINK, joint with Communication University of China (CUC), founded the RD center and lab, guarantee the constant innovation of advertising techs.
PJ LINK own-developed Rotating Tower, Rotating Screen, Sliding Screen, Rotating Waypoint and 3D Dynamic LED Wall etc, the new generation of advertising machines integrating the robotic control tech, 3D animation tech and visual control tech, realize the media innovation, and enrich the market vitality.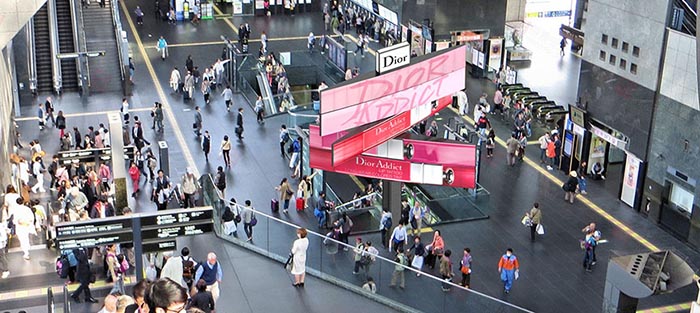 The construction of smart cities greatly contributes to the development of LED displays, and lead to the mature of emerging techs like 3D and VR which will realize more eye-catching effect with the combination of LED displays, and provide the smart cities with overall, precise and effective management, application and service.
Nowadays,the smart creative LED advertising machines has been distributes in every corners, the more flexible, energy-saving, smart, delicate and potential products have been the targeted goals of most large LED screen companies. The quality and innovation lead to the new development of smart cities, and contribute to accelerating the update of display systems in domestic big cities.